Cool Little Towns
A New Beginning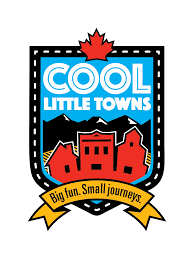 Eight municipalities south and west of Calgary formed a tourism marketing group that billed the members as "Cool Little Towns.`We have updated this post as some significant changes have taken place. This original organization was municipally run with the long term goal of transitioning operations to participating businesses. The transition has taken place and the new organization is Foothills Tourism. Check out their website here. The Towns are still cool and new organization features even more communities.
The Original Cool Little Towns
This post looks at the original eight communities. All are a short drive from Riverbend Campground which means there is lots to do within an easy drive when you stay here . We have previous posts that featured day trips to two of the original towns Okotoks and High River. In addition to these two, the towns of Bragg Creek, Black Diamond, Turner Valley, Longview and Nanton, along with our Municipal District of Foothills, cooperated to present themselves as the "Cool Little Towns."
Events and Tours
A visit to the Foothills Tourism website is worthwhile as they provide highlights for each of the participating communities plus events and tours. First, check out events. You will discover that some of the events listed are ongoing such as exhibits at a museum while others such as.festivals, happen over a weekend or on a specific day. Each tour has a theme and takes you through several communities. This means you day can be focused on your interests. You can follow their tours or use one of their tours as a jumping off point for your own adventure. The area is rich in history which encompasses agriculture and energy development. If your interest is the arts find tours and events that explore local galleries or look at film and television production. Dining is a popular theme and you can discover everything from diners to fine dining.
Communities to the West
Now we are going to give you a little flavor of each of the other towns. Our geography includes prairie, foothills and the nearby Rocky Mountains. The first town we are highlighting, Bragg Creek, is the farthest west, and is in the heart of the foothills. As one would expect, the area is scenic, and heavily treed. Here you are at the gateway to Kananaskis Country. Outdoor recreation is popular with nearby Elbow Falls, Bragg Creek Provincial Park and the Canyon Creek Ice Caves. Visitors come to enjoy hiking, fishing, off-roading, trail riding and sight-seeing. In town you will find is a vibrant community of artists and artisans and culinary champions.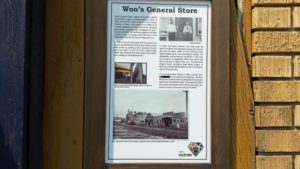 Black Diamond and Turner Valley are two towns so geographically close there has been talk over the years of amalgamating. A three kilometer walking path, the Friendship Trail, connects these communities. They date back to the 1880's. The discovery of natural resources was very important historical milestone for these communities. The discovery of coal deposits in the area was the inspiration for the name Black Diamond. A significant milestone for Turner Valley was the discovery of petroleum in 1914. A local historian says that by 1942 the oilfield was producing 90% of Canada's oil. Guided tours of the historic Turner Valley Gas Plant from this era are available during the summer. Outdoor adventures abound in this area and, within the communities, enjoy shopping and dining experiences. Two popular stops are the famous Chuckwagon Café and Cattle Co. in Turner Valley and Marv's Classic Soda Shop in Black Diamond.
Communities to the Southwest
South of Black Diamond, in the heart of ranching country, is Longview. The town experienced a boom in the 1930's with oil exploration and production. During that era, Longview was known as Little New York while a sister town to the north was known as Little Chicago. A roadside monument is all that remains of Little Chicago. Paying tribute to these heady days is the Twin Cities Hotel, which is a popular spot for dining and live music. Another local attraction is the famous Longview Beef Jerky Shop. A short drive south is the Bar U Ranch. The ranch was established in 1882 and is now a National Historic Site preserving the west's ranching history. Legend has it that the Sundance Kid visited the Bar U.
Communities to the South
Next, the Town of Nanton, which is 49 kilometres south of Riverbend Campground. Years ago, Nanton was a popular stop for water when folks were travelling through the area. Motorists could re-hydrate at a public water tap. Nanton water became well known throughout southern Alberta. This was one of the first waters to be bottled and sold, and the Nanton Water & Soda Company continues to operate today.
There are two standout attractions in Nanton. The first is the Bomber Command Museum of Canada. For those interested in aviation and military history this is a must see. A highlight for many is being able to enter a restored Lancaster Bomber. The second standout is the Canadian Grain Elevator Discovery Centre. Grain farming shaped the west and every fall farmers brought their harvest to the local grain elevator. These huge wooden structures stood as sentinels along the rail lines in almost every town and village. Sadly, most of these elevators are gone, victims of progress but Nanton has preserved three of them. The Discovery Centre tells of the history of farming in Alberta.
Plan Your Day Trip
This is certainly not meant to be a comprehensive look at the Cool Little Towns. We do hope you are intrigued to discover more for yourself. Each town presents a plethora of shops, sights and adventures. We encourage you to visit and discover for yourself. Until next time, happy motoring.